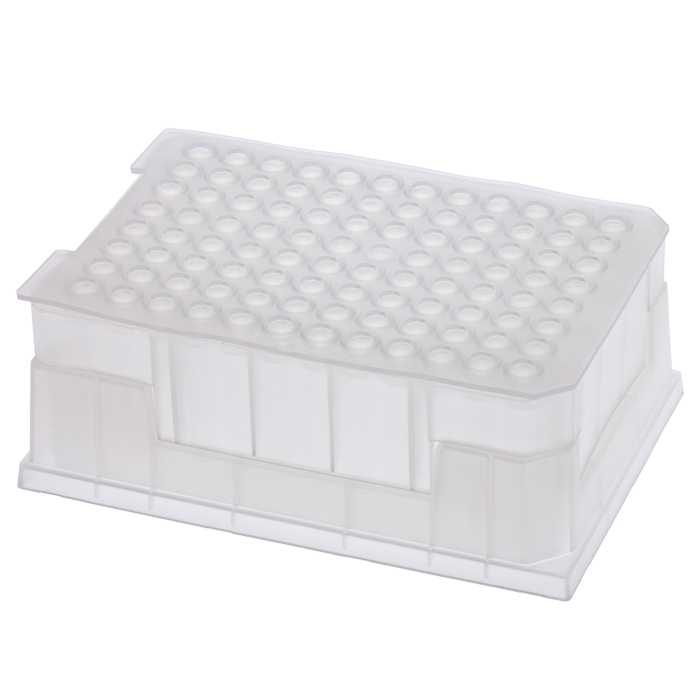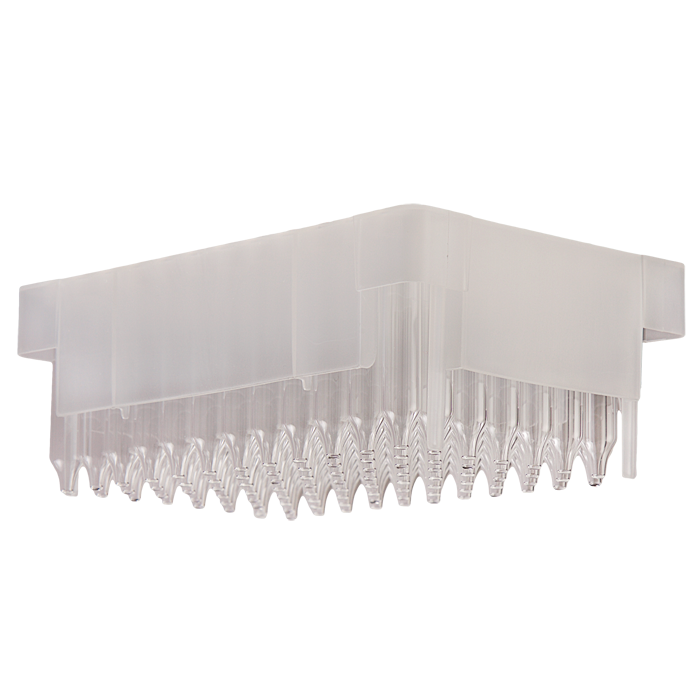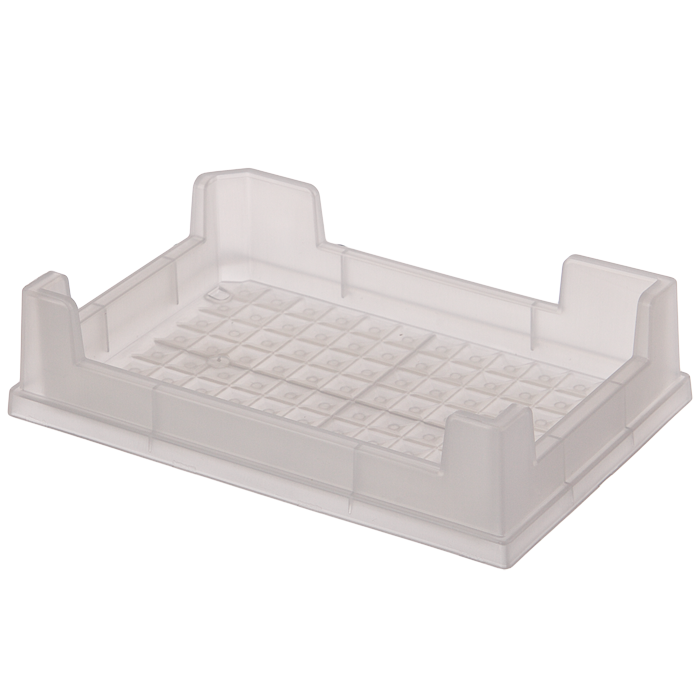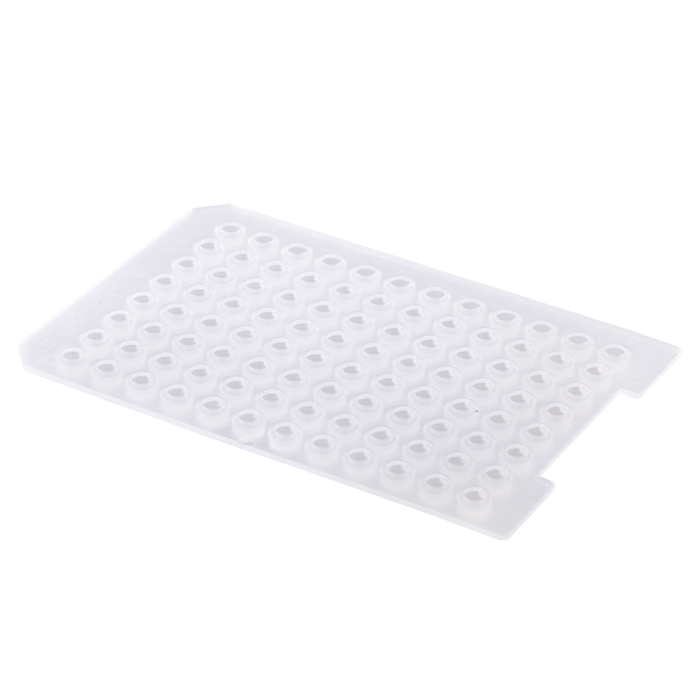 Micro-Sample Management System. This set includes 96, 1000ul Precision, Hydrophobic, Glass Inserts with wide conical points in a Rack with a Base and a Silicone Rubber, Plug Style Sealing Mat. U-2D Brand. 1/PK.
Additional Info:
This Set is a convenient way to purchase all that is needed to manage your Micro-Samples or use this set in a 96 Well Plate configuration. These 1ml RSA-Pro™ Inserts are Surface Treated, 1st Hydrolytic, Class A Type 33 Borosilicate Glass.
Glass Surface is treated with a proprietary process which makes it hydrophobic. These 1ml Inserts have a wide conical point for fast sample filling and minimizes bubble formation.
Set includes Pre-Racked Inserts, Base & Non-Slit Sealing Mat.